Rent payment solutions
A lot of companies and organisations rent payment solutions from us for events. It's a good way to save money if you only need payment solutions for a specific event or to expand an existing solution for a shorter period of time. To rent payment solutions from us is easy and you get help every step of the way.
What to consider when renting payment solutions
It is is your first time renting payment solutions these steps are great to go through. Then you have an idea about what to think about before you make any decisions.
Do you want a payment terminal on a fixed place or should the staff be able to accept payment everywhere in the space?
Will there be an electric outlet in the space?
Will the payment solution be used outdoors in different weather?
Should the customers be able to pay the check with more than one card?
Should the customers be able to pay without a pin-code?
Is there a need for you to be able to get help from customer support it something happens?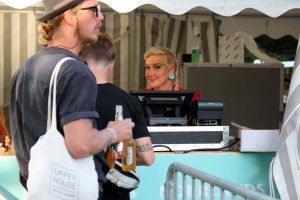 If your are unsure about which payment solution to hire that will be the best option for your business you are welcome to contact us.
We will help you to find the best solution for you.