Want to get ahead of the competition and have happy customers and staff? With our mobile payment solution OPEN Go you can put an end to mistakes, stress and wasted time taking orders. Payments are sent directly from the customer's table to the kitchen, allowing more time for great customer service. You will soon see the benefits – whether your business is large or small, a restaurant or pub, you won't want to be without OPEN Go!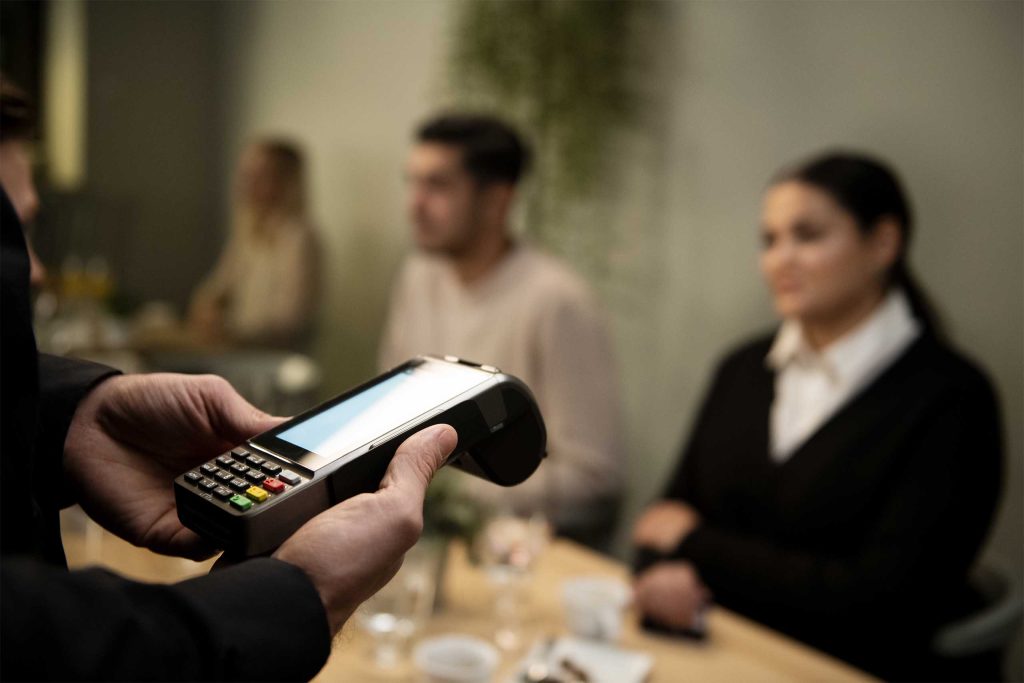 As well as streamlining the order process, OPEN Go also makes the payment process smoother. The waiter can easily open the bill for the table and split the payments, thereby eliminating the need for clients to split a bill – which sometimes can cause a little controversy! Guests can easily pay separately or share dishes and drinks as they wish with receipts printed for each payment.
The OPEN Go portable device is user-friendly with a large and clear display. The staff have a simple overview of all the tables and can change or add table placements directly. With OPEN Go, waiters no longer need to rush to the till to check on bookings or table placements, all this is now done through the portable OPEN Go.
When new guests arrive, they are immediately shown to a free table and can quickly and smoothly place an order as the waiter in turn enters it into the device. No wait, no hassle. Taha Fazlhashemi, the chief product officer at OPEN says this about OPEN Go:
Effective Systems: Make it Simple, Make it Fun
OPEN Go offers a complete solution for many practical aspects, contributing to more efficient working practices whilst making the job easier and enjoyable. When asked which companies the mobile checkout is best suited for, Taha replies:
Both OPEN and all the companies that have tested OPEN Go are excited about it´s launch and are sure that you will very soon see a significant and positive improvement!